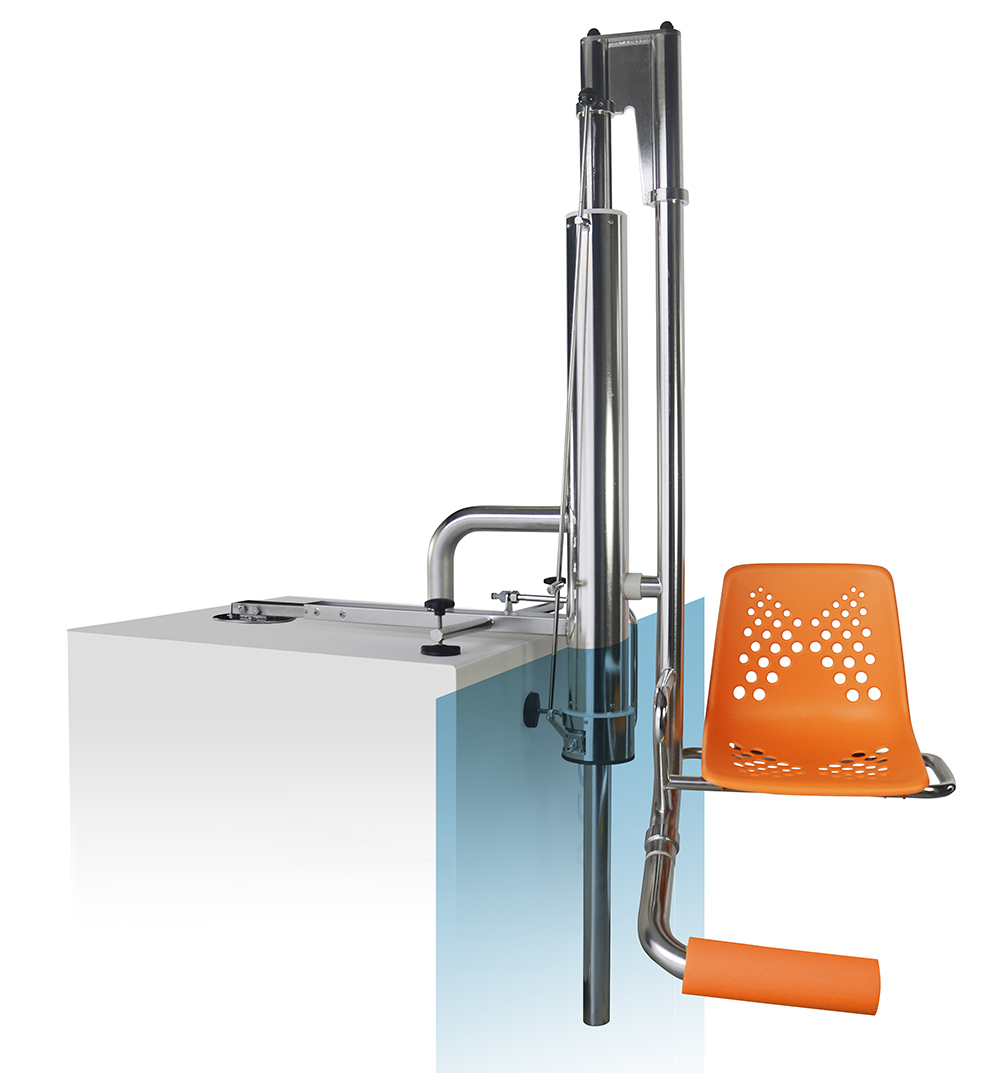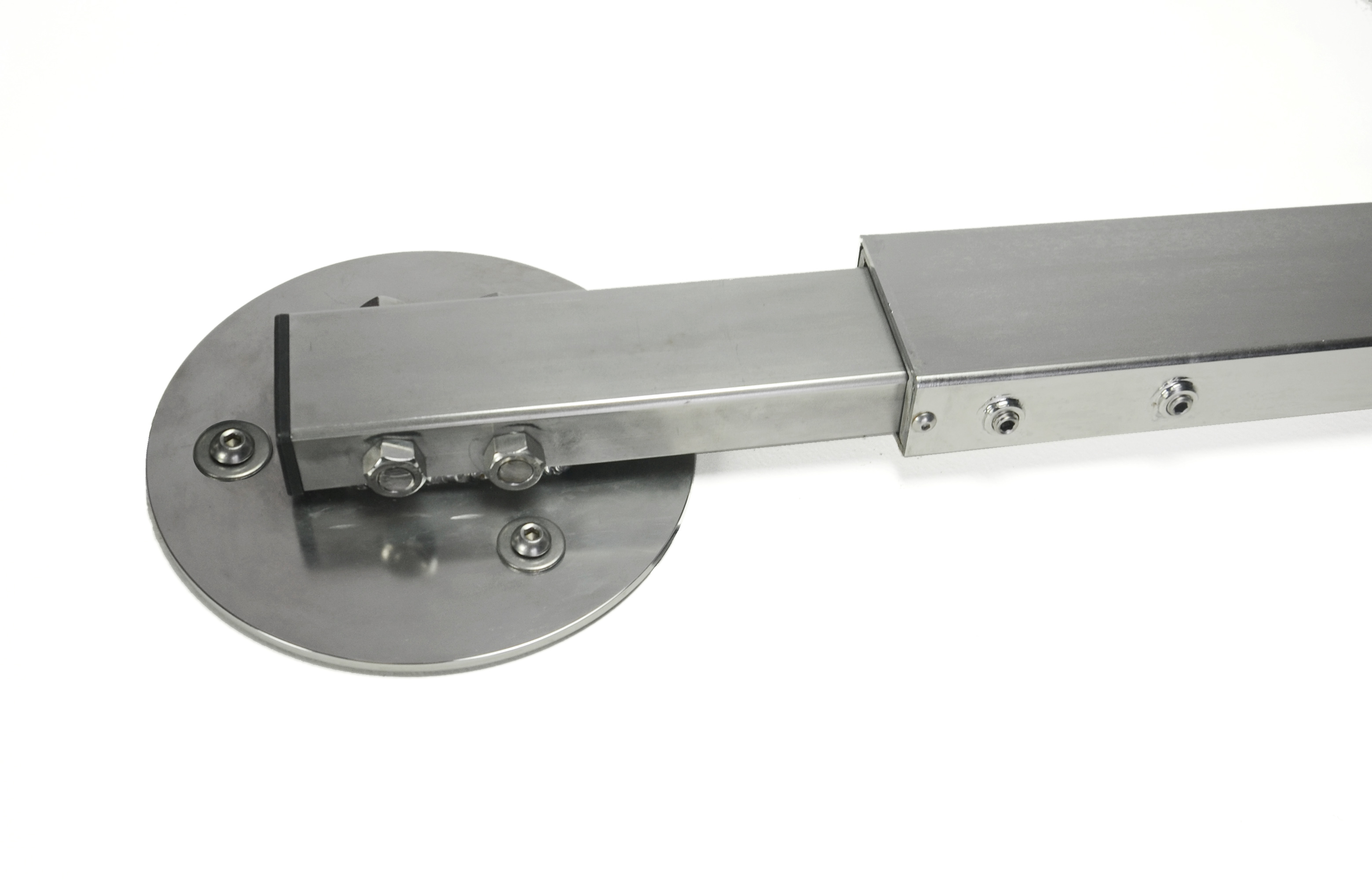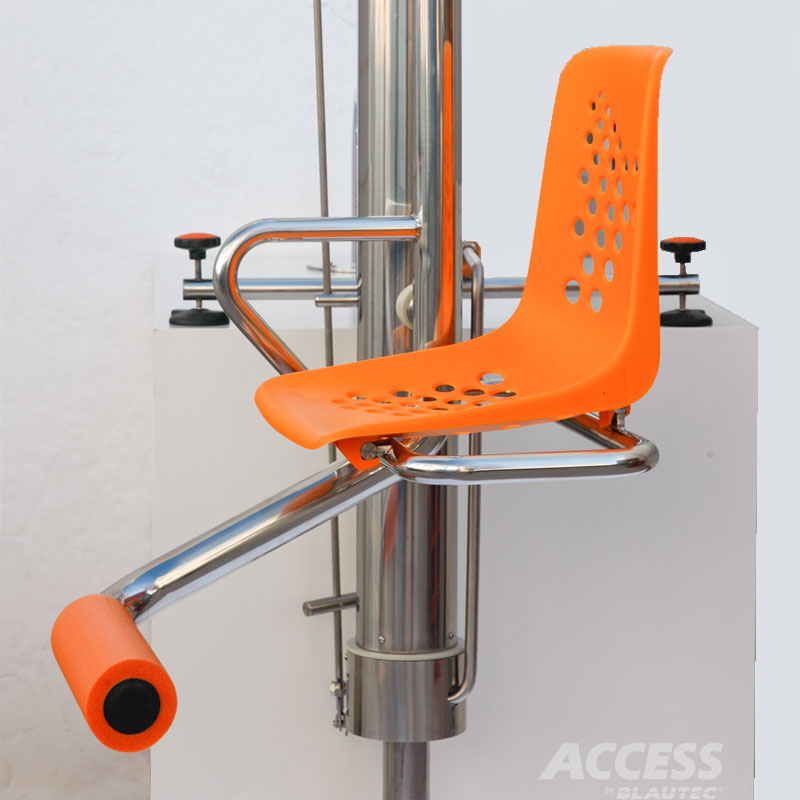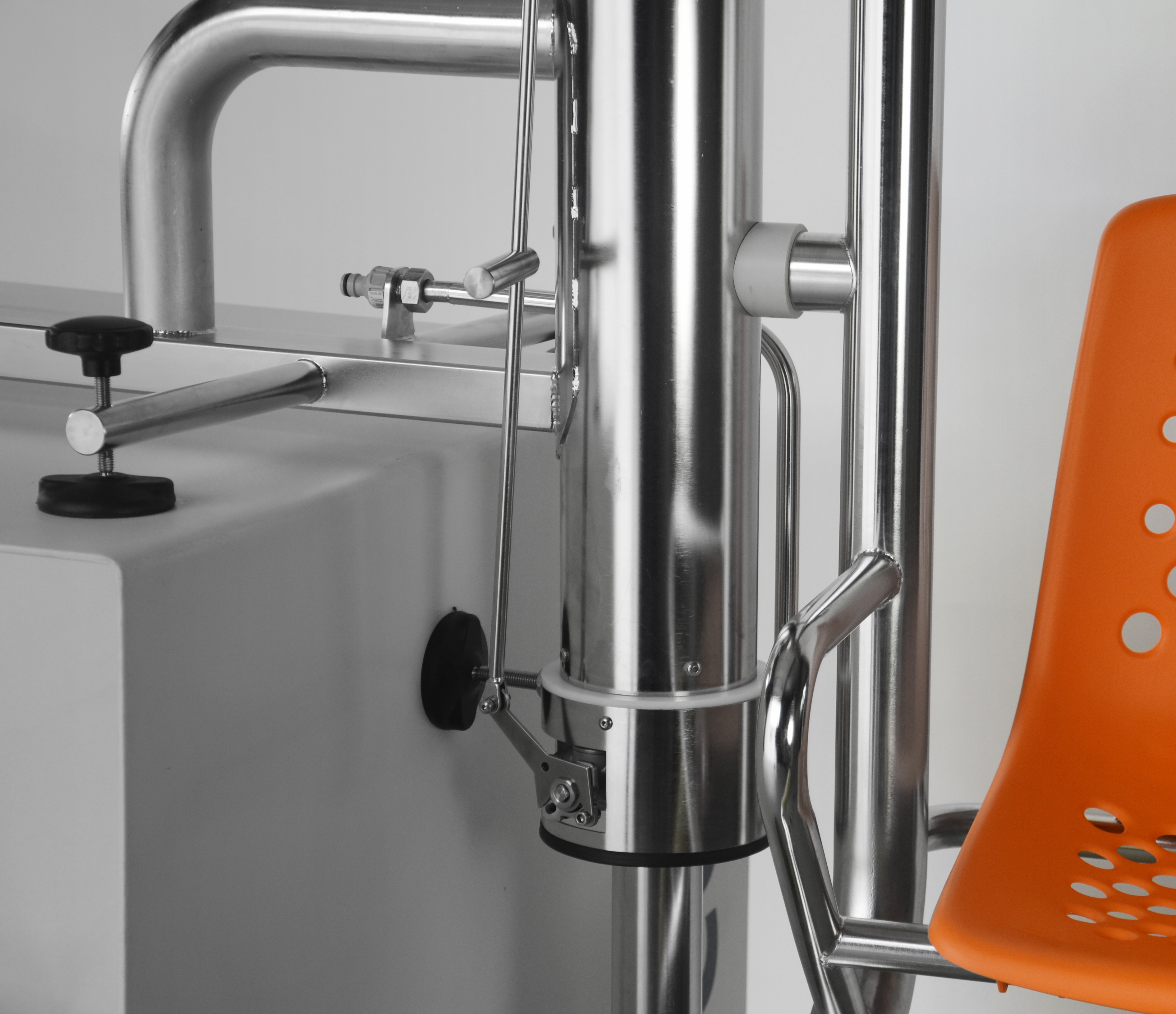 High resistance hydraulic pool lift, with simple installation and low maintenance, and with high robustness and safety specifications.
NEWS: The highest lifting capacity, approved up to 160 kg.

Fixed pool lift with an anchor attached to the swimming pool.

High lifting capacity up to 160Kg, the highest on the market. Maximum capacity when the lift is in use, requiring a pressure of between 3.5 and 5.5 bar.

Easy installation, it only requires three stainless steel plugs, bolted to the pavement and three simple supports.

User friendly access. Water-facing transfer with rigid footrest for greater comfort and safety of the user. (A folding footrest is available as an option).

Telescopic anchoring arm.

Maximum autonomy for people with reduced mobility. Double operation system activated from the inside and the outside of the swimming pool to offer greater independence to the user.

Manufactured at Blautec the structure is constructed in stainless steel AISI 316L and the seat is made of polypropylene, materials suitable for outdoor use.

I'm interested in this elevator
ACCESS B2 swimming pool lift technical data
Maximum lifting capacity: 160 kg
Turning angle: 150º
Required pressure: 3.5 to 5 bars
Anchor arm: Telescopic from 620 to 960 mm
Minimum depth: 1100 mm
Weight approx .: 54 kg
Dimensions: 3110 x 1300 mm
Available accessories:
Folding footrest to improve user comfort.
Harness and headrest for user support.
Additional anchors for installation.
Drawings of the B2 pool crane: Elevation and plan