ACCESS lifts around the world and for all types of pools
ACCESS pool lifts have no limits.
They have been installed all over the world and in pools of all kinds (in large collective pools, in water parks, hotels, neighborhood communities, rehabilitation centers and even in private pools).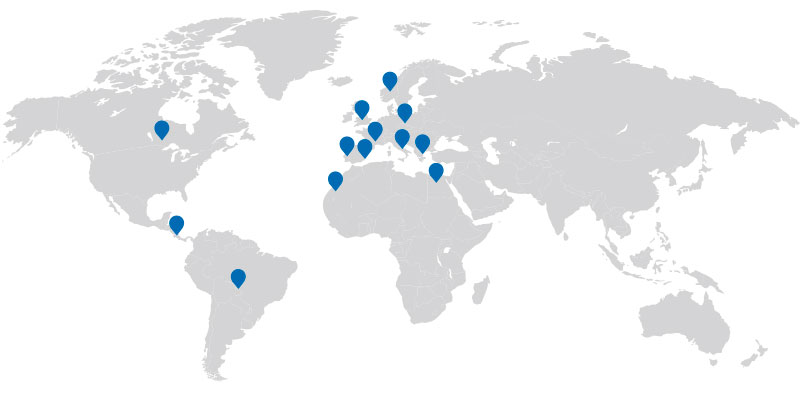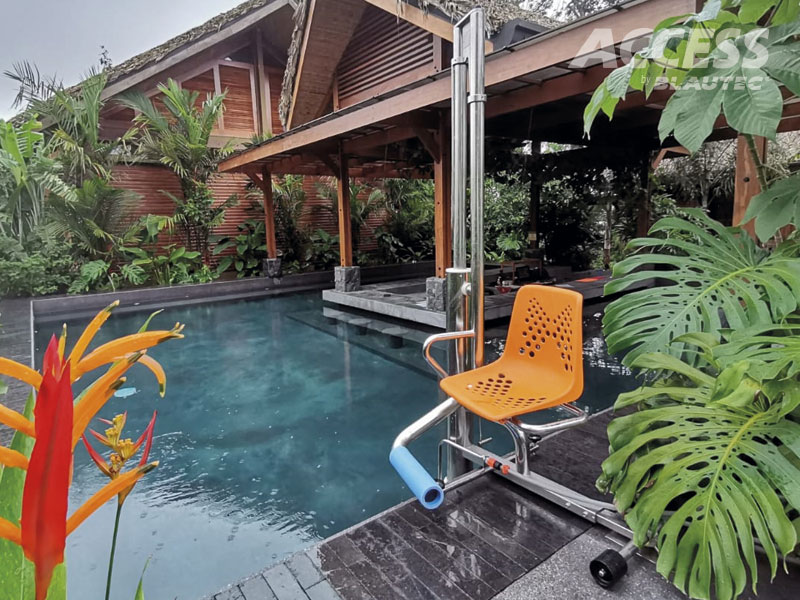 Hotel Amor Arenal (Costa Rica)
Pool Lift model: ACCESS B1
Location: Fortuna (Costa Rica)
The Hotel installed our portable model in its pools ACCESS B1. As the lift is portable, it can be shared with all the hotel's community pools.
The added value of this is that they have accessible pools for everyone who wants to enjoy a good vacation.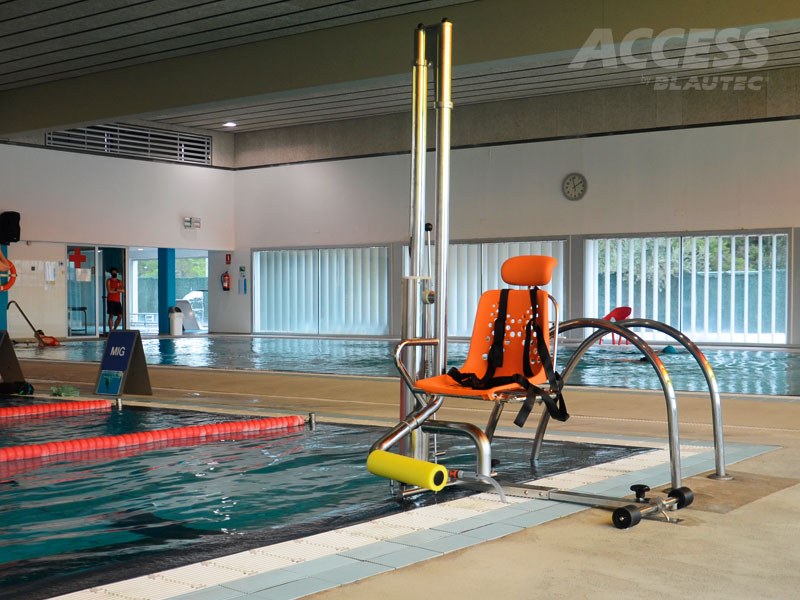 Infinit Sports Center (Spain)
Pool Lift model: ACCESS B1
Location: Igualada (Barcelona)
One of the largest sports centers in our city , with indoor and outdoor pools have our portable pool lift to be shared between all the pools in the center.
Without a doubt, a facility makes all its pools accessible so that everyone can carry out the water activities that provide so many benefits.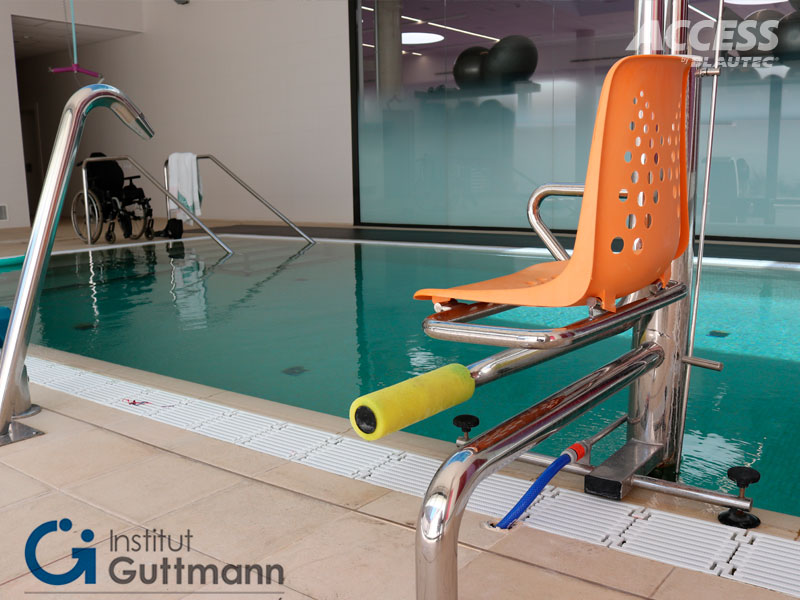 Institut Guttmann (Spain)
Pool Lift model: ACCESS B2
Location: Badalona (Barcelona)
The Intitut Guttmann is a hospital specialising in the comprehensive rehabilitation of people with spinal cord injuries, brain damage or disabilities of neurological origin. 
For their treatments they also use the swimming pool for rehabilitation exercises. In order for their patients to have easy access to the water, they have our ACCESS B2 pool lift.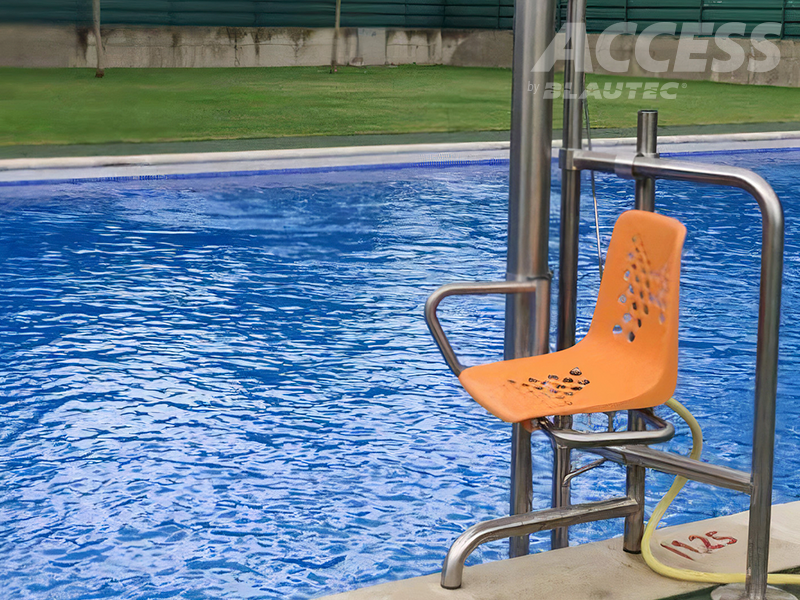 Municipal pool of Montesquiu (Spain)
Pool Lift model: ACCESS B4
Location: Montesquiu (Barcelona)
The City Council of Montesquiu has in its municipal pool a fixed elevator ACCESS B4. This elevator, adaptable to most public swimming pools, offers access to water to any citizen, removing barriers to make the bathroom accessible to people with reduced mobility who wish to enjoy their public facilities.
With the closure of the pool at the end of the season, in Montesquiu, follow our advice to disassemble and store the elevator to ensure its long durability and avoid unnecessary maintenance.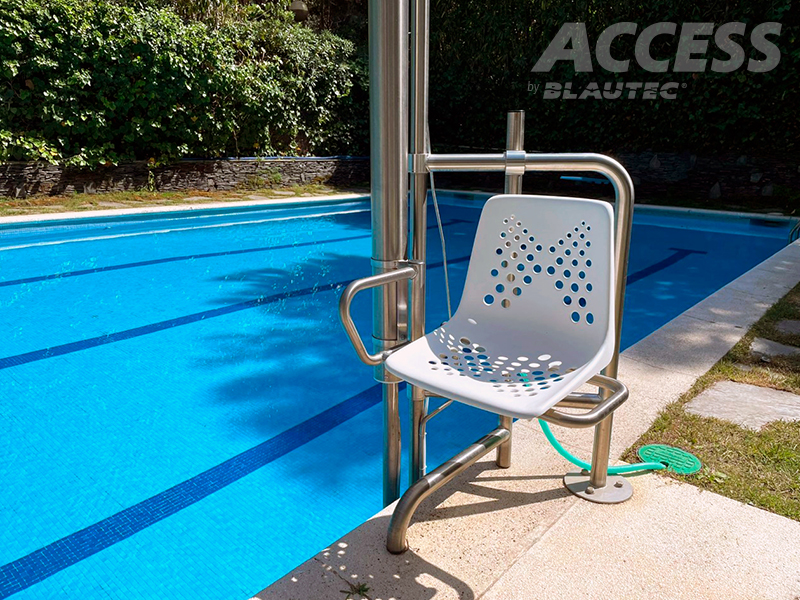 Pool Lift model: ACCESS B4
Location: Barcelona (Barcelona)
A community of neighbors located in the city of Barcelona has installed an ACCESS B4 lift in its community pool to facilitate access to the water, especially for one of its neighbors with reduced mobility.
Now Sandra can freely enjoy the community pool. In addition, she will be able to do so without the need for assistance thanks to the autonomy offered by the lift with its double drive from inside and outside the pool.