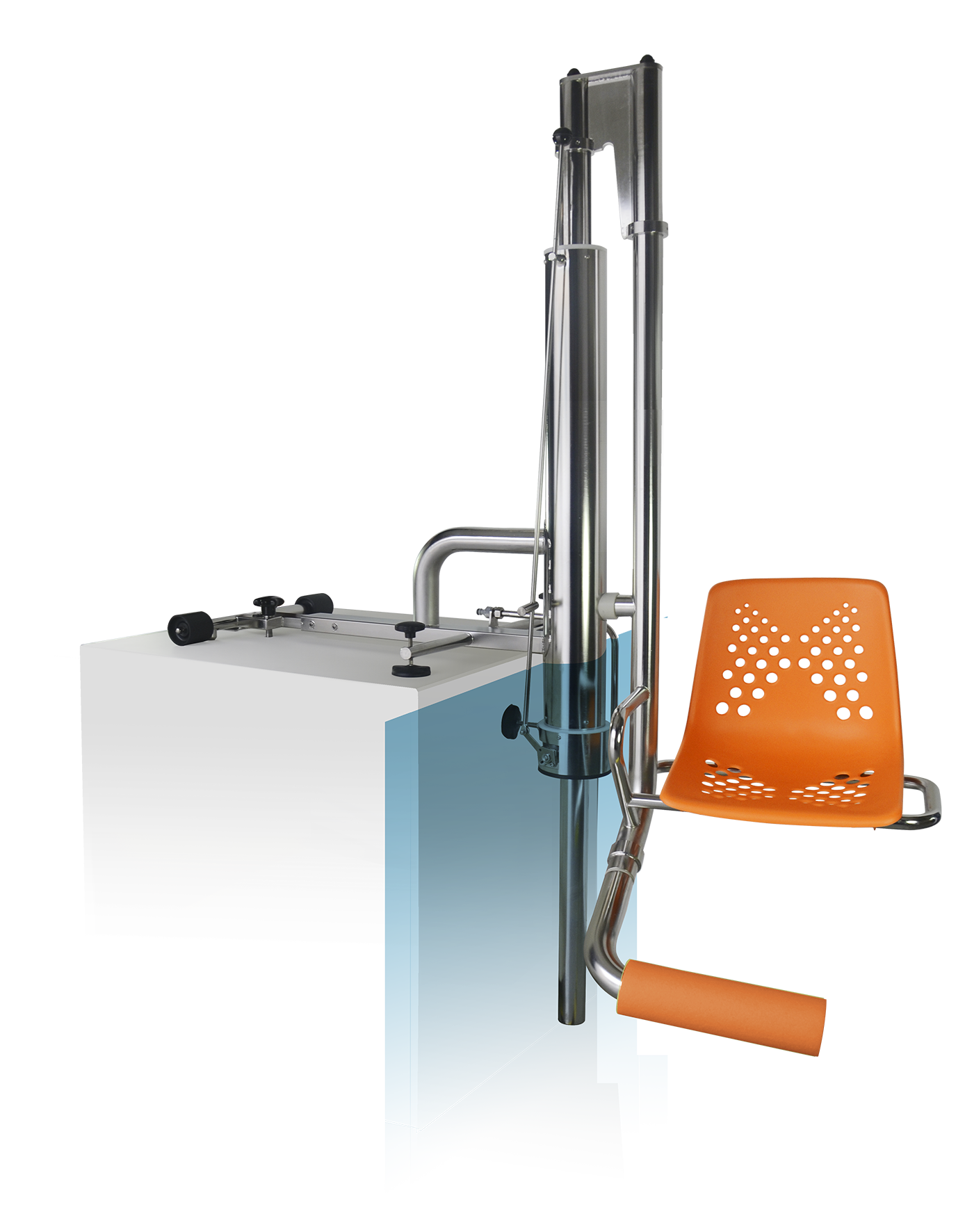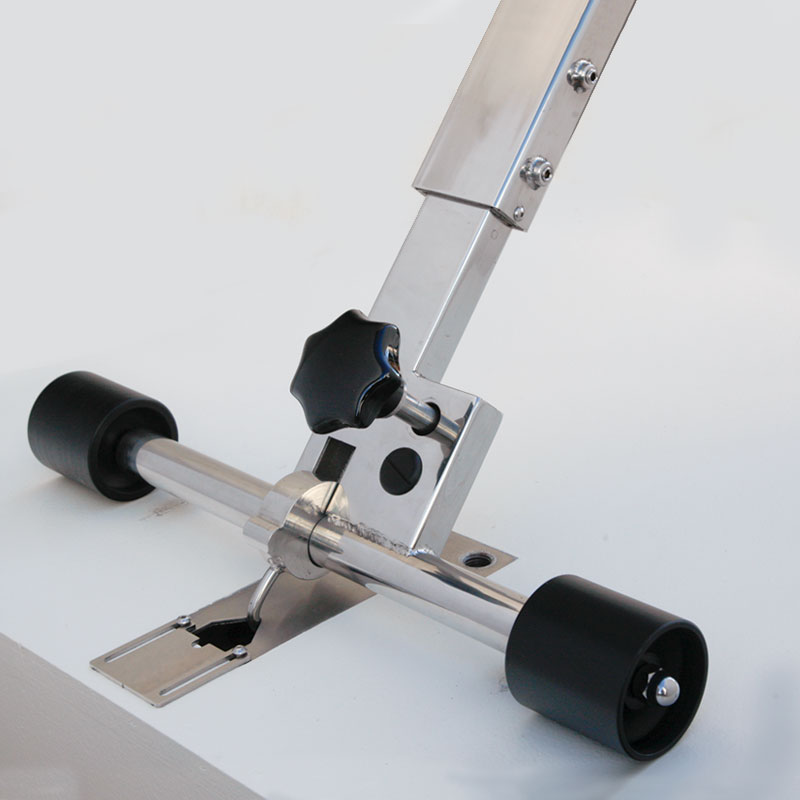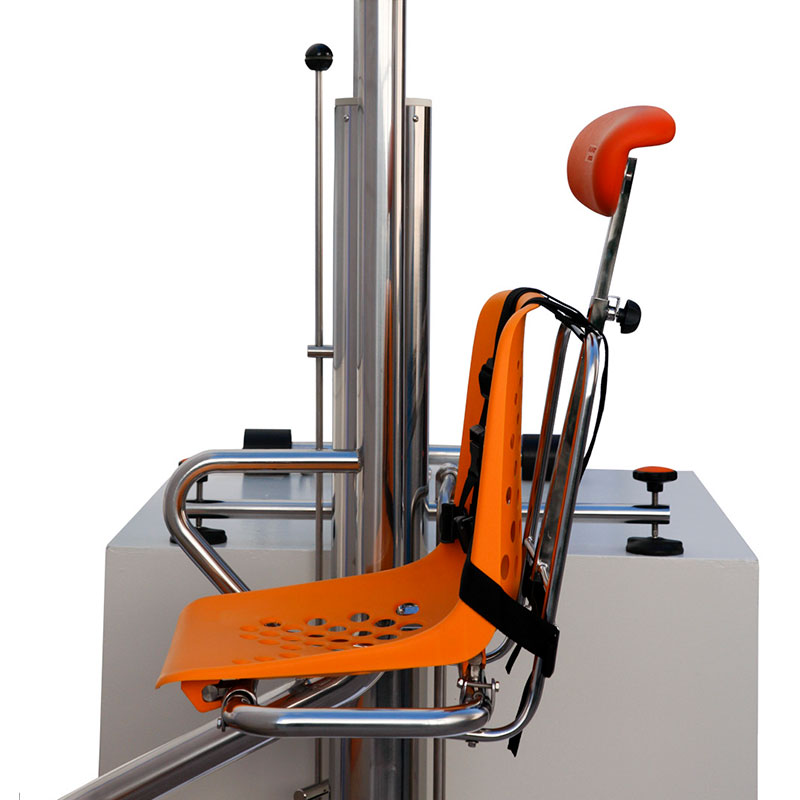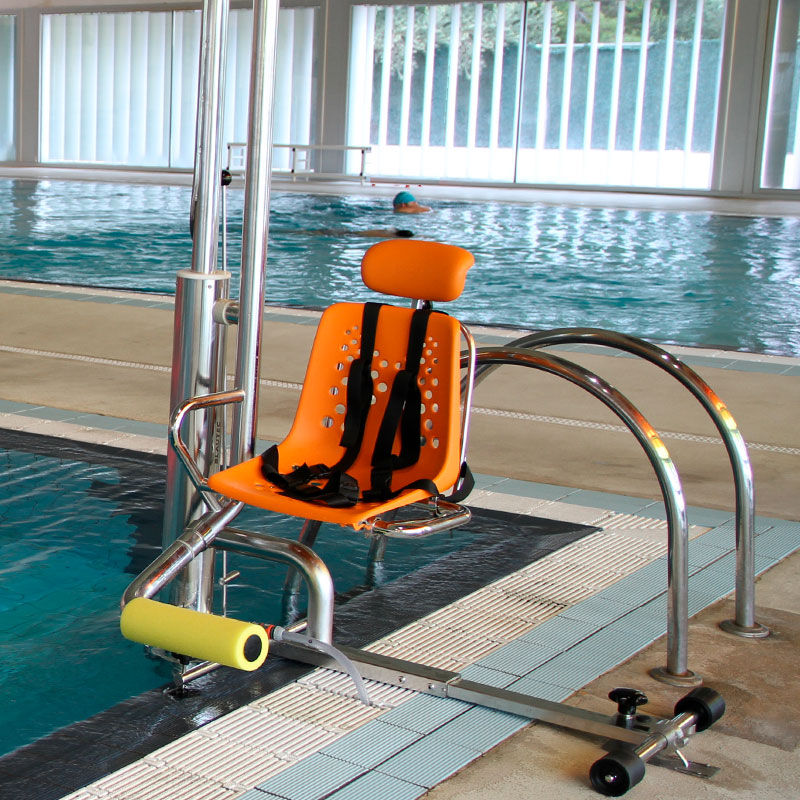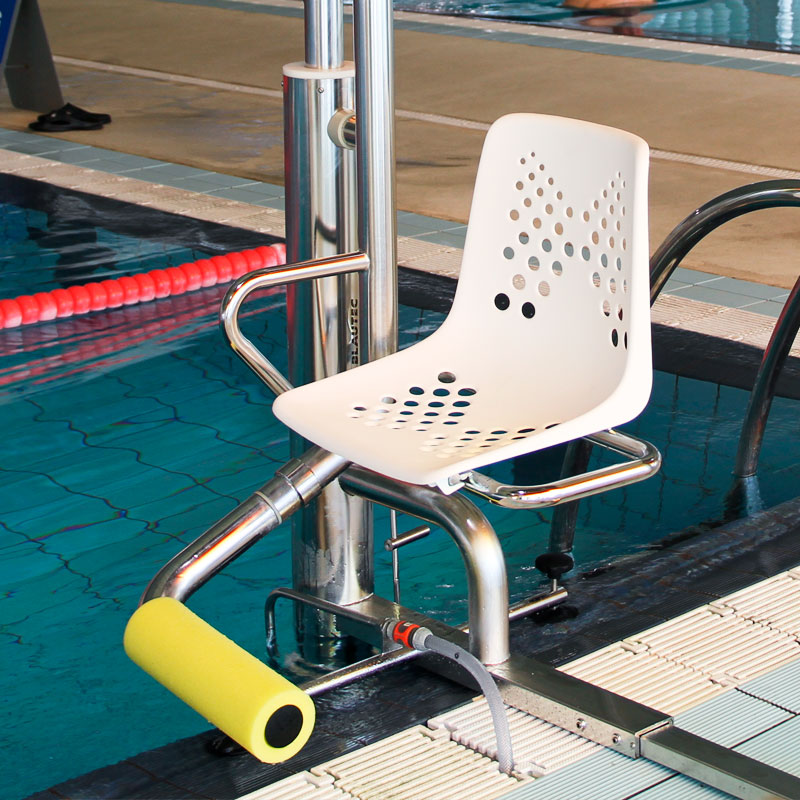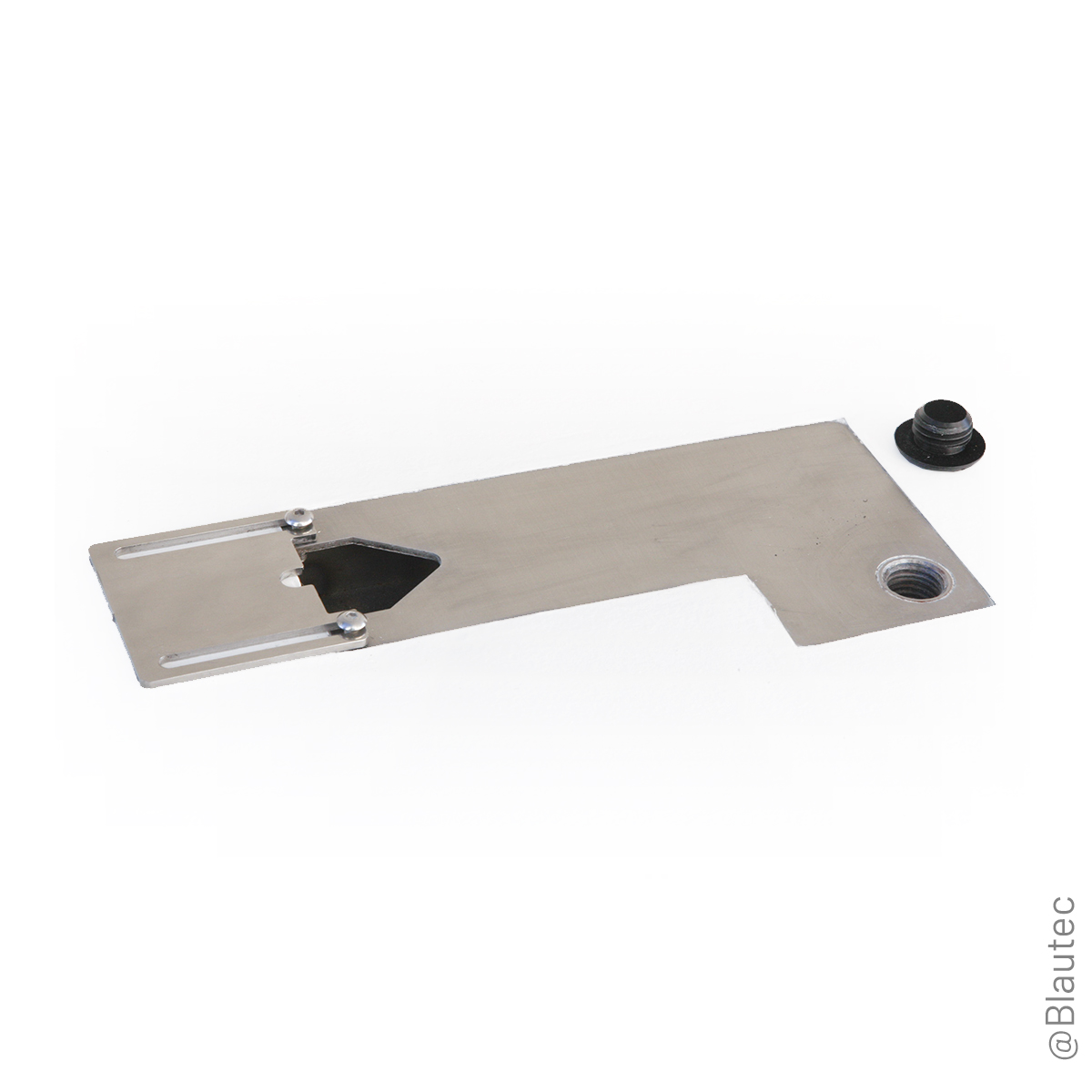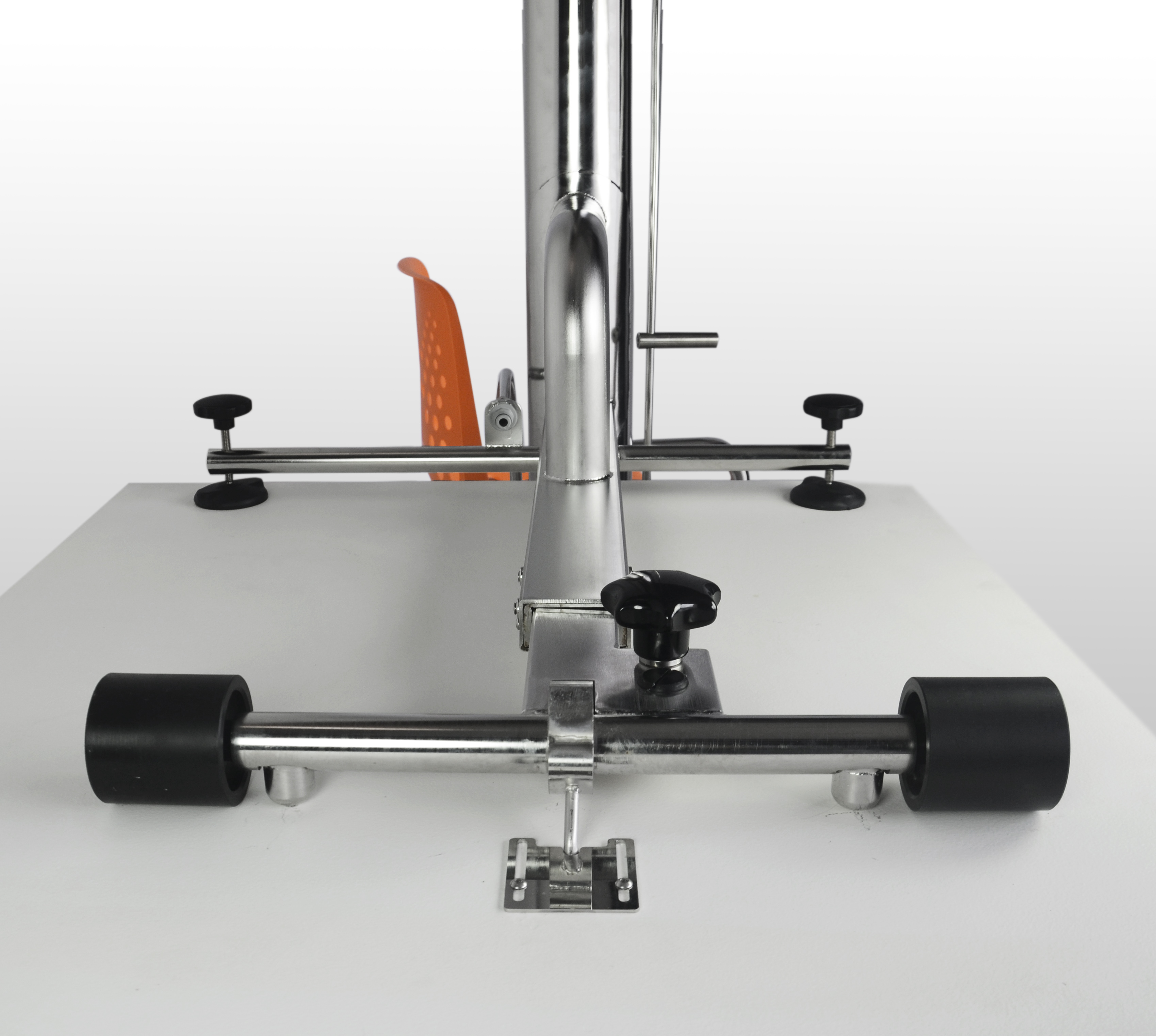 High resistance portable hydraulic pool lift, with only one anchor on the surface. Easy to fix and to store, as well as to share the use between several swimming pools at the same facility.
NEWS: The highest lifting capacity, approved up to 160 kg..

Portable. Easy and effortless assembly and transport. It is moved with the help of two wheels placed on the central axis of the cylinder.

High lifting capacity up to 160 Kg, the highest on the market. Maximum capacity when the lift is in use, requiring a pressure of between 3.5 and 5.5 bar.

Great balance for transport: the two wheels on the central cylinder prevent oscillations during transport.

Immediate assembly, and without the need for permanent anchor which allows sharing the pool hoist between several swimming pools. Practical and simple fixing system with a single recessed anchor and three simple supports.

User friendly access. Water-facing transfer with rigid footrest for greater comfort and safety of the user. (A folding footrest is available as an option).

Telescopic anchoring arm to adapt to different types of overflow.

Maximum autonomy for people with reduced mobility. Double operation system activated from the inside and the outside of the swimming pool to offer greater independence to the user.

Manufactured at Blautec the structure is constructed in stainless steel AISI 316L and the seat is made of polypropylene, materials suitable for outdoor use.

I'm interested in this pool lift
ACCESS B1 swimming pool lift technical data
Maximum lifting capacity: 160 kg
Turning angle: 150º
Required pressure: 3.5 to 5 bars
Anchor arm: Telescopic from 620 to 960 mm
Minimum depth: 1100 mm
Weight approx .: 54 kg
Dimensions: 3110 x 1300 mm
Available accessories:
Folding footrest to improve user comfort.
Harness and headrest for user support.
Additional anchors for installation.
Anchor assembly for ACCESS B1
B1 lift diagrams: Elevation and plan