In Blautec we have conceived, designed and manufactured different models of hydraulic pool lifts or cranes that facilitate access to the pool for people with disabilities. Specifically, we offer you four different models that adapt to all types of pools and depths: ACCESS B1, ACCESS B2, ACCESS B4 and ACCESS B4XL. 
The hydraulic lifts for swimming pools are very easy to install: in the case of the ACCESS B1 hydraulic lift, the floor must be drilled and the anchor embedded, in which the hook will be placed and the lift positioned. The lift must then be lowered and lowered. Finally, the fixing shaft must be screwed in and the height of the adjustment legs adjusted: 
How to install the ACCESS B1 pool lift?
The ACCESS B1 fixing system is practical and very simple. With a single recessed anchorage and three supports, the lift offers maximum stability and safety to the user.
In addition, its telescopic arm allows it to adapt to all types of pools.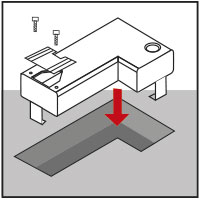 1. Drill and embed the anchor in the surface.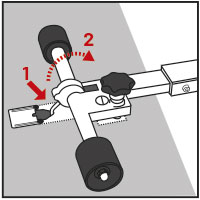 2. Position the lift and place the hook on the anchor. Lower the hook and lower the lift.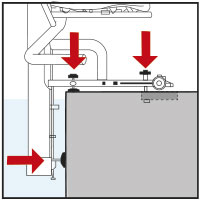 3. Screw in the fixing shaft and adjust the height of the adjustment feet. Finally, fit the water inlet.
How to install the ACCESS B2, B4 and B4XL swimming pool lift chair for people with disabilities?
 The fixing system of the pool lift is very simple. It only requires three plugs screwed to the pavement and three threaded supports to adapt to the pool.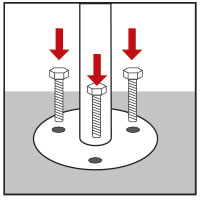 1. Present the lift, mark and drill the 3 holes in the plate of the anchoring arm (measuring 20 cm).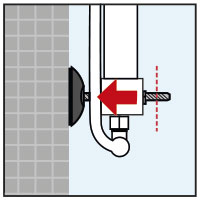 2. Fit the lifter and the earth terminal. Adjust the lower stop. (Cut off the nut if it protrudes too far).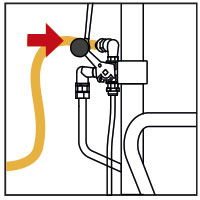 3. Fit the water connection to supply the circuit.