The hydraulic pool lifts designed by Blautec do not require large and troublesome works for their installation.
In the specific case of the ACCESS B1 pool lift, it is enough to drill the floor and embed the anchor, in which the hook will be placed and the lift will be positioned. Its fixing system is practical, simple and with a single recessed anchor and three supports.

Installation instructions for the Access B1 lifter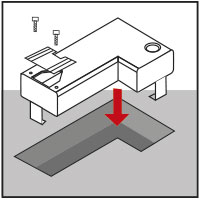 1. Position the anchor according to measurements. Drill and embed the anchor in the surface.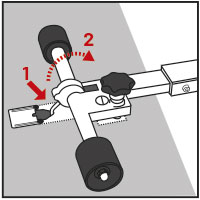 2. Position the lift in the pool and place the hook on the anchor. Lower the hook and lower the lifter into the water.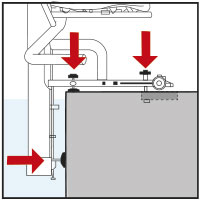 3. Once the lifter has been positioned, screw the fixing shaft on the inside wall and adjust the height of the adjustment feet. Insert the water inlet.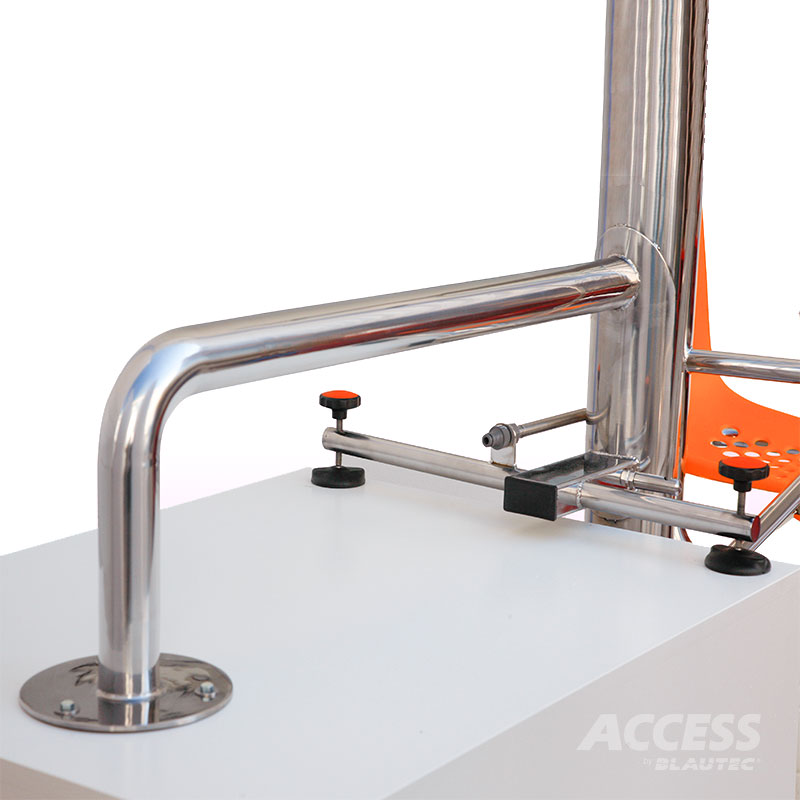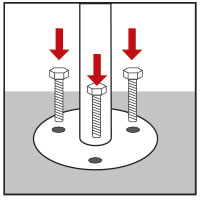 1. Present the lift in its position in the pool to mark the holes for the anchoring. Drill the 3 holes.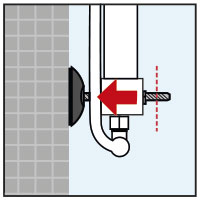 2. Place the lifter in the water. Screw in the lower stop to position the lifter straight.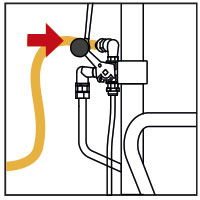 3. Connect the water inlet and feed the booster with water to obtain the necessary pressure for its operation.
What water pressure is necessary for the correct operation of the lift?
It is important to remember that, for the installation of our pool lifts, a water supply with a minimum pressure of 3.5 bar and a maximum of 5 bar is necessary.