In this post we present some accessibility solutions for your pool, different alternatives to facilitate access to the water for people with reduced mobility who have difficulty getting in and out of the pool.
First of all, it is very important to remember the legislation that regulates accessibility in this type of facilities, which ensures equal opportunities for all people. At ACCESS we are committed to offering accessibility solutions to break down barriers in all types of swimming pools, especially our hydraulic lifts for people with disabilities or reduced mobility.
It is very easy to install an ACCESS pool lift in any type of pool, regardless of its shape and overflow type. In just a few simple steps, the hydraulic lift is installed on the edge of the pool, and its operation is just as simple: by means of a drive mechanism, the user can enter and exit the water smoothly, with total comfort and autonomy.
Hydraulic lifts, a versatile solution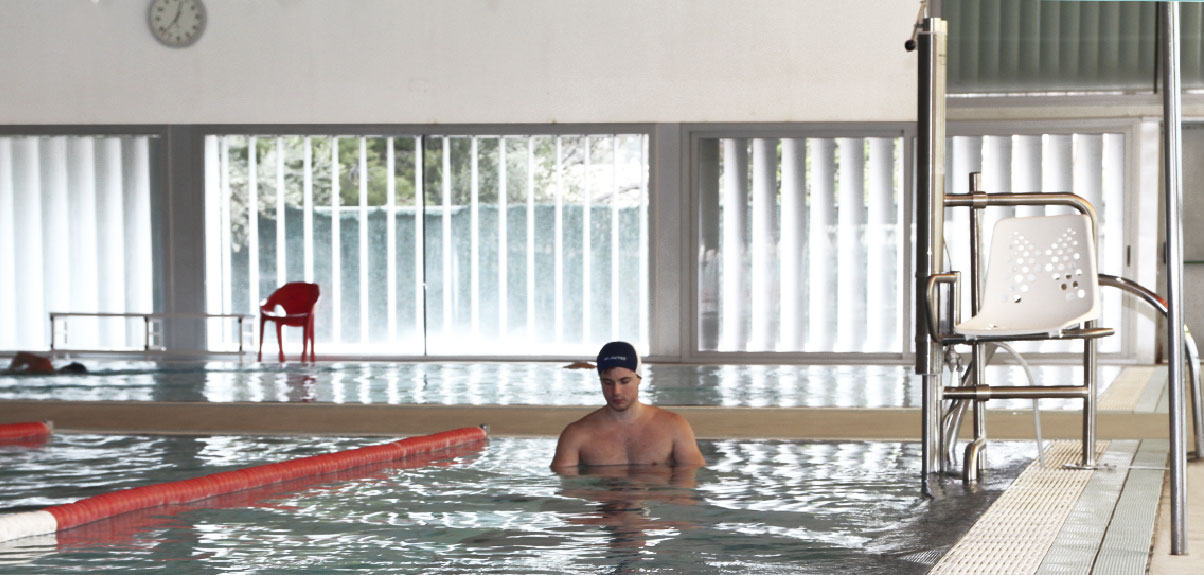 At ACCESS we offer our customers hydraulic lifts which, as we have already mentioned, are very easy to install and use. A practical alternative at a competitive price.
They only require the force of the water pressure from the pool circuit itself to operate, a sustainable and environmentally responsible solution that uses the water in the pool for a smooth and safe transfer of the user.
The wide range of ACCESS lifts offers a transfer with a load capacity of 120 to 140 kg with a swivel angle from 150º to 160º for greater transfer capacity. For added safety, optional accessories such as a harness and headrest are available for superior support and comfort.
The pool lifts are designed and manufactured to offer an accessibility solution in swimming pools for people with reduced mobility, bringing the benefits of swimming to everyone and guaranteeing a quality of life based on equality and sustainability.